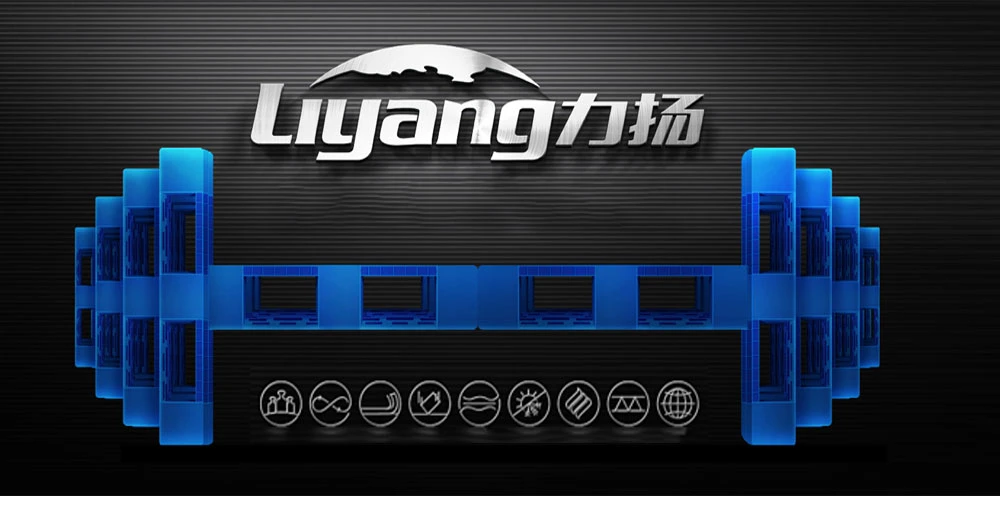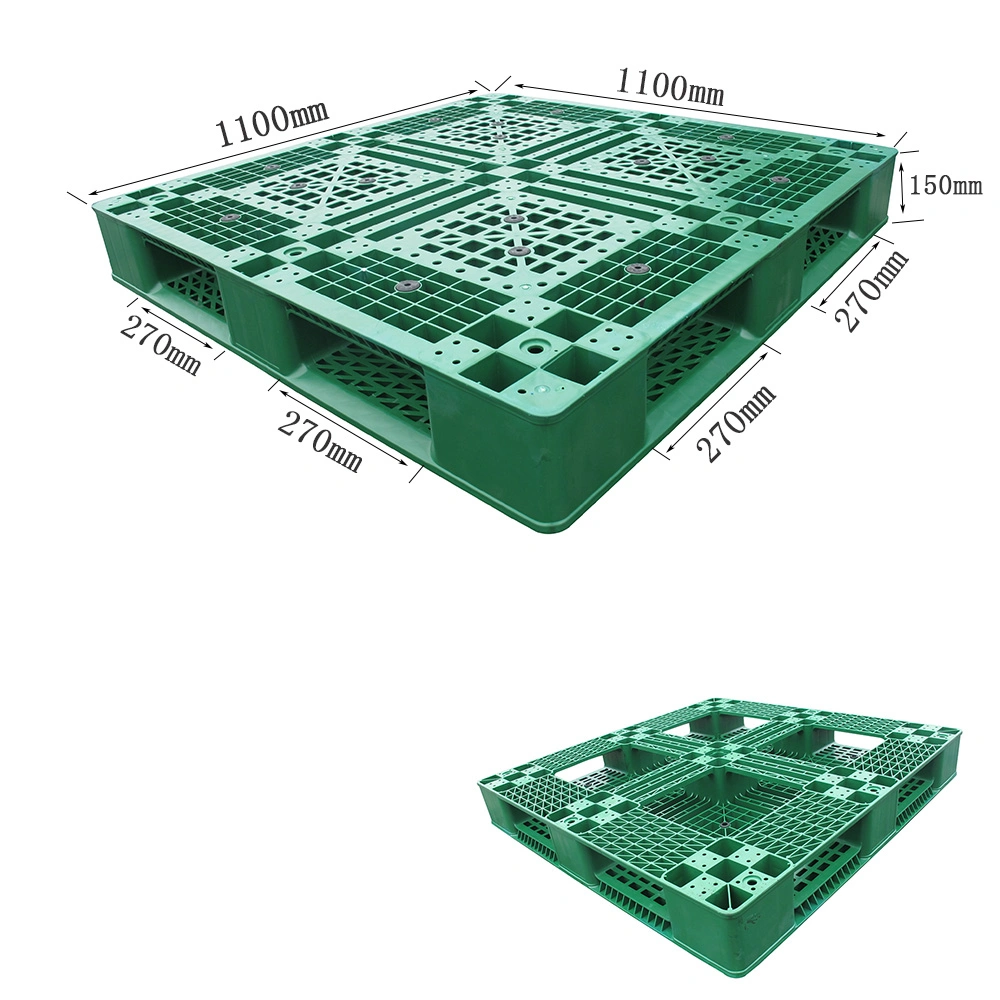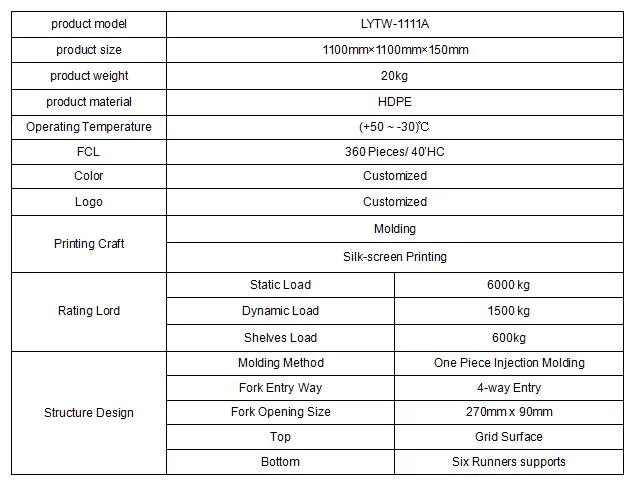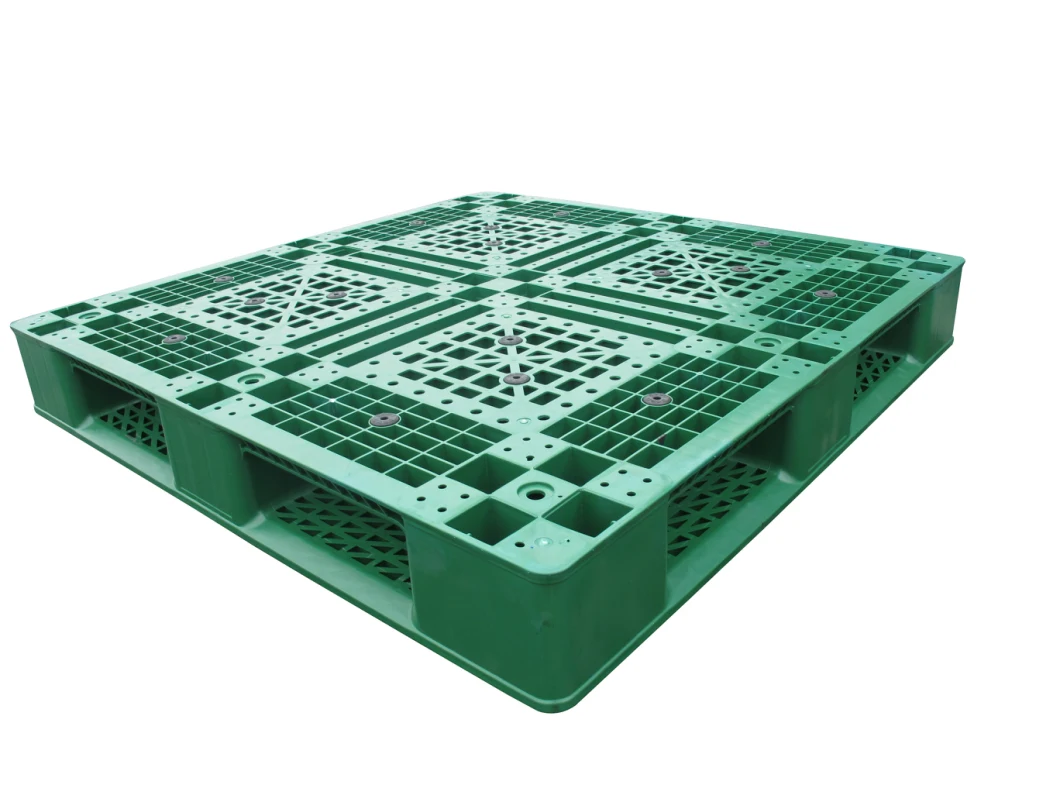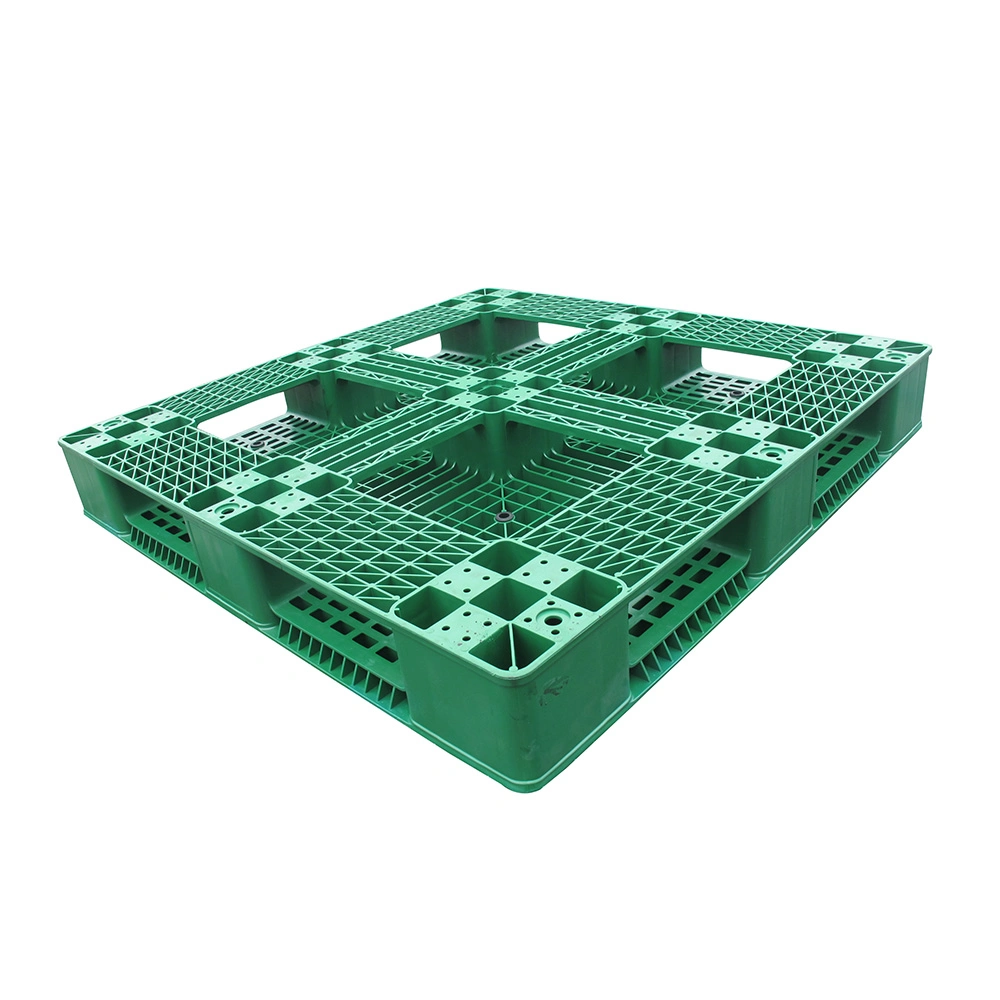 Some advantages
1. Single faced grid plastic pallet, which is used widely in many industries.
2. 4-way forklift entry, easy to operate, convenient for transport of the goods.
3. Professional design, reasonable structure, huge loading and non-slip process .
4. Standard non-fumigation export plastic pallet, which can simplify export procedures.
5. Long service life 2-3 times that of wooden pallet, even 4-5 times of wooden pallet life when used carefully and recyclable.
6. Can customize different colors according to your needs.
7.Be made of new HDPE material, the pallet is non-toxic and non-polluting, and widely used in food industry, pharmaceuticals industry, tobacco industry and warehousing and logistics industry etc.
8.Plastic pallet is resistant to acid, alkali, moisture or corrosion, clean and hygienic, no static electricity, easy to clean, recyclable etc.
9.Anti-slip design is to prevent pallet slipping from the forks and each other during transit.