Custom Professional Manufacturer for Plastic Injection Molding and CNC Machining with a longer life
We are a high-class plastic injection mold and CNC machining manufacturer in Qingdao, with the capability to design and build inexpensive and efficient plastic molds and parts.
We know mold design, mold material selection, mold construction very well, we have modern efficient plastic injection machines to mold your parts efficiently and inexpensively.
To work with us, we do not just stop at taking your order, we work together at every step all the way, in the design and function testing until the end of the project.
Item

Custom Plastic Injection Molding/Mould

Application

Automotive Molds:
Interior door mold, Engine cap mold, Car light mold, External trim mold, Car bumper mold, Car dashboard mold, Car mirror mold etc
Washing Machine Molds:
Detergent drawer mold, Pulsator mould, Control panel mould, Washing machine cover mould, Rear Tube mould, etc
Window Molds:
Vent lock mould, Window keeper mould, Window trim mould, etc
Refrigerator Molds:
Trim mold, Shelf mold, Icebox mold, etc

Customized

We accept customized products. You can provide us the product or 3D drawing.

Mould Material

P20, 2738, 718, 2344, H13, 8402, 8407, NAK80, 2343, S136,etc

Products Material

PA,PA6/6+GF,ABS,POM,PC,PP,PET,TPE,PVC,HDPE Injection Mold, etc

Cavity

Single-cavity, Multi-cavity

Runner system

Hot runner, Cold runner

Payment Terms

50% deposit in advance, 50% balance after checking the samples, before the shipment.

Plastic Injection Molds for different market, such as household mold, automotive mold, medical mold, window and door mold, high-speed rail mold, aircraft mold etc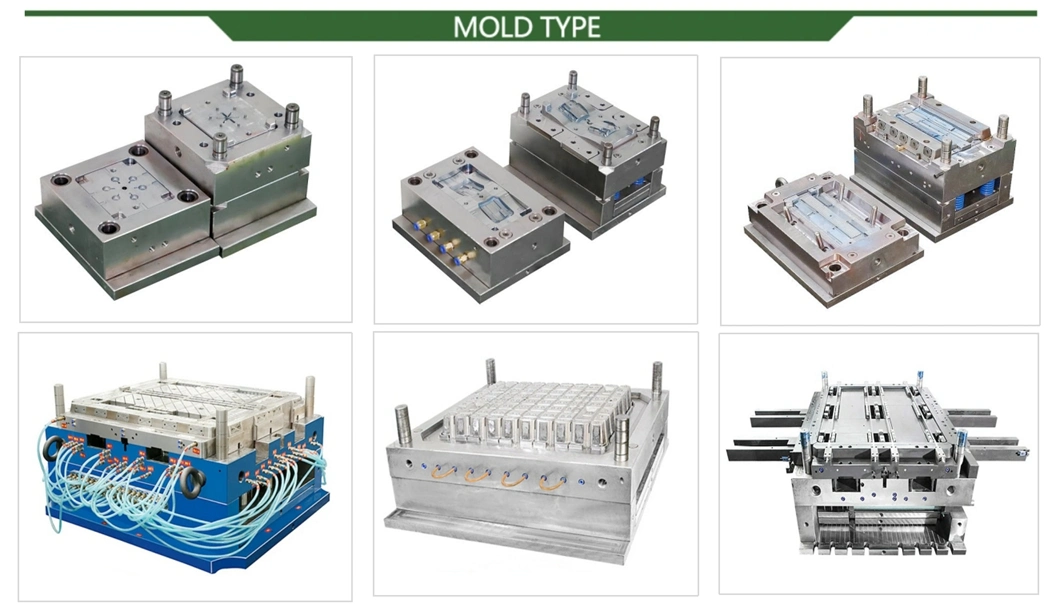 Plastic injection mold products in different materials, such as abs mold, pp mold, pc mold, hdpe mold, pom mold, hdpe mold, nylon mold, tpu mold, tpe mold etc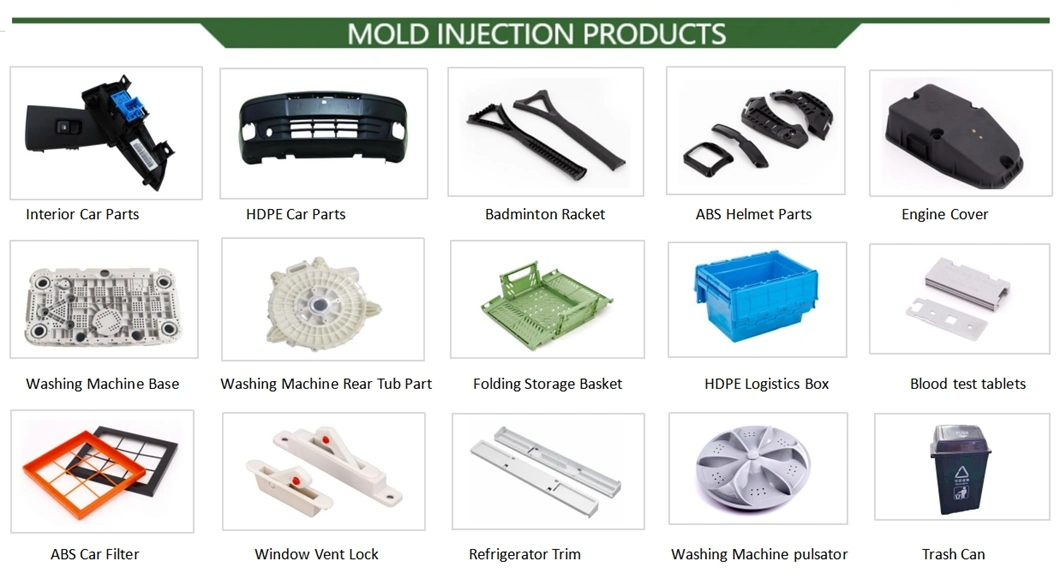 Professional design team could help you to design and modify the drawing, QC team to inspect all the parts before shipment to ensure the good quality.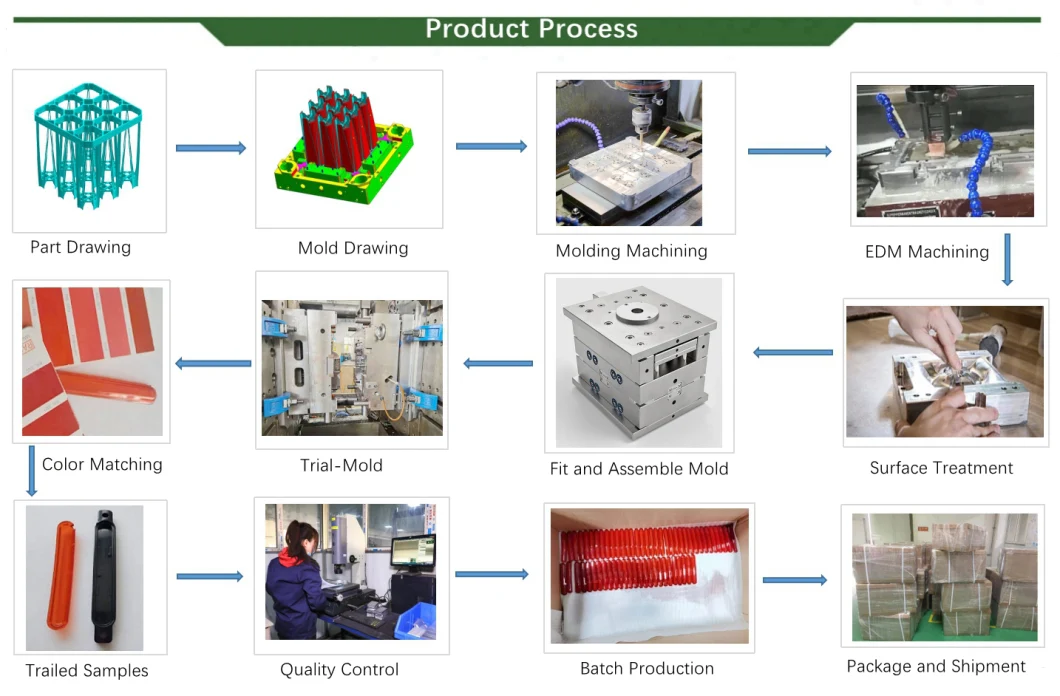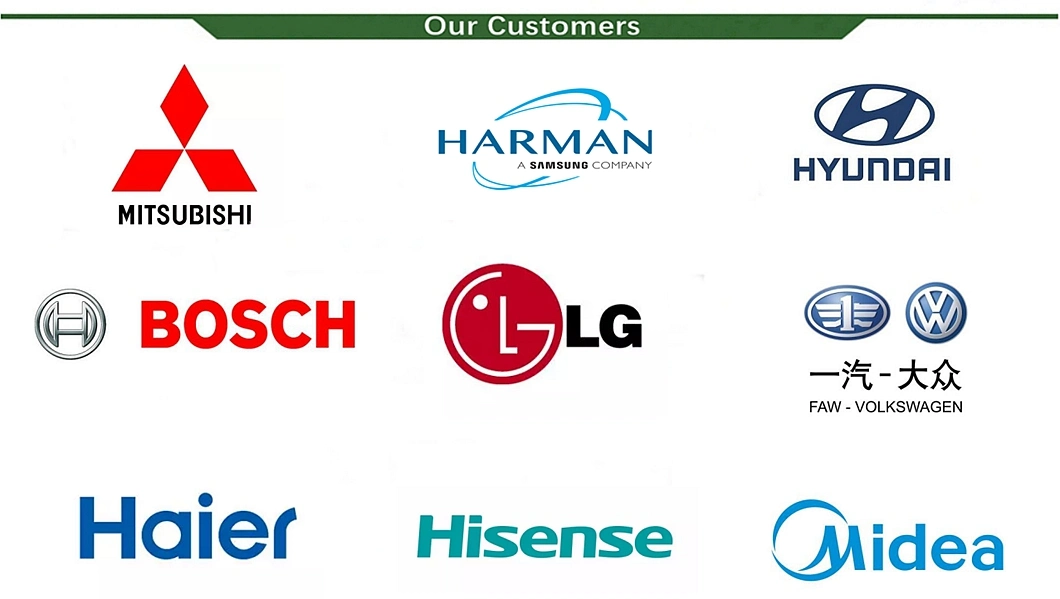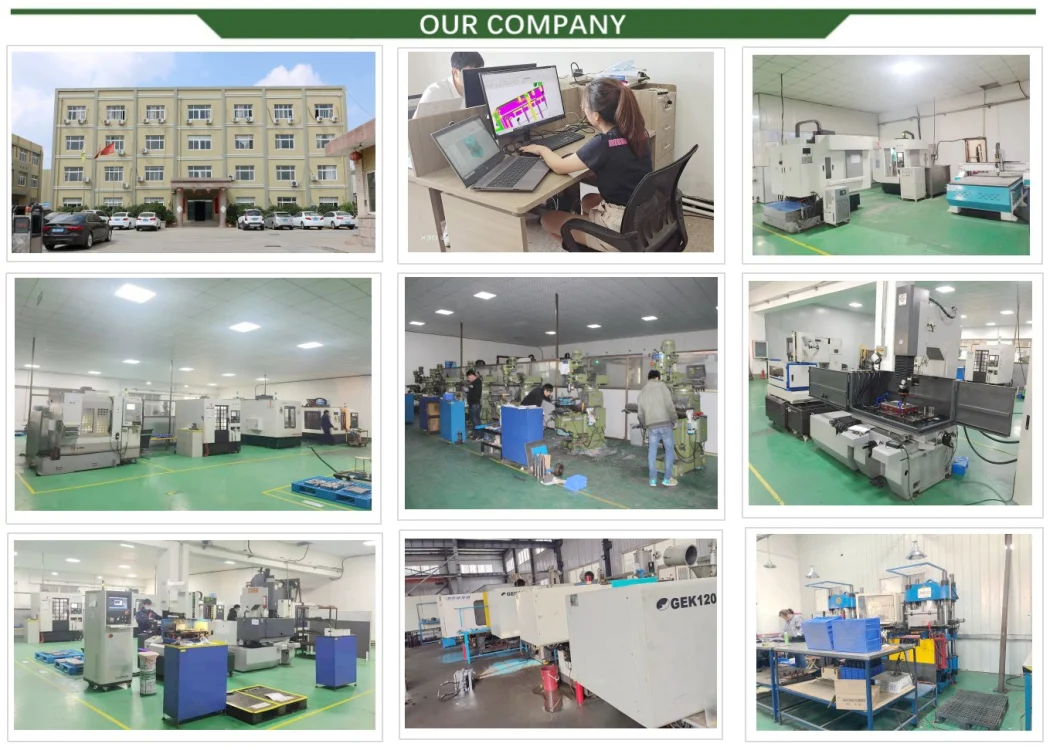 FAQ:
1. Q: What is the processing for the quote?
A: We can quote from your 3d formats like IGS, STP, PARASOLID, etc and 2D drawings as well; quote the price to clients after got the 2d or 3d drawings within 2 hours;

2. Q: How is the next?
A: We will send the cost to you and get your confirmations for the quote;
3. Q: What is the software will you use for the proceeding?
A: We make the 3D program with Pro-Engineer, UGS, SOLIDWORKS, MASTERCAM, etc ;

4. Q: what is the type of machine for manufacturing?
A: Manufactured from CNC Machining, Laser cutting, stamping, injection as well as the parts files different ;

5. Q: Do you do the surface treatments, please?
A: Yes, sure. we do the surface treatments, for instance: chromated, powder coating, Anodizing, laser etching as well as painting ;

6. Q: What is the quality Control before shipping?
A: We have QC department for the quality control before shipping;