Rattan Bamboo Tea Storage Basket Tea Crates Barrel
No.: EB-B4221
Name: Rattan Tea Storage Basket Tea Crates Barrel
Dimensions: Diameter 13cm × Height 11cm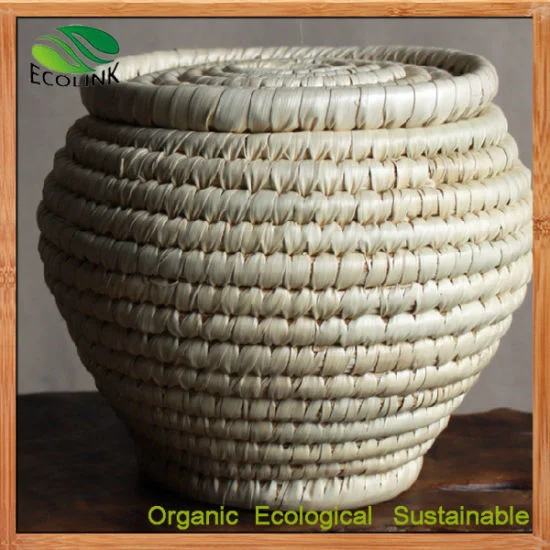 Bamboo material is eco-friendly, because:
1). Hard wood takes 30-50 years to mature, while bamboo reaches maturity in 3-5 years.
2). The same square footage of bamboo produces more oxygen than many tree varieties.
3). Bamboo can grow and prosper in several different climates across the world.
4). All species of bamboo grow at a rapid speed, and several species grow up to four feet in a single day.
5). Due to the durability of bamboo plants, no pesticides or chemicals are needed to encourage the maturation process, and they require much less water than trees.
6). Bamboo products decompose into a completely reusable and nutrient-rich composted soil.
As an eco-friendly products supplier, Ebei have been engaged in this area for more than 5years, our products are mainly made with eco materials or eco-concepts, We have big range of products for your household, garden, gift and office which is made by bamboo, solid wood, bamboo fiber, silicone, wood & plastic composited material, biodegradable and recycled materials and so on. We also have LED lightings, solar energy products, energy saving sockets, timers and energy meters with eco-concept which can be helpful for reducing CO2 emission.