2T Electronic Weighing Digiweigh 2000kg Floor Pallet Cattle Weighing Scale
Specifications

1ton to 3 tons floor scale Charactors
1)OIML approval loadcell
2)Ntep and OIML approval indicator
3)Low profile structure, carbon steel.
4)Multiple color available
5)5mm thick checker plate
6)customized

Platform size(m): 1x1; 1.2x1.2; 1.2x1.5;1.5x1.5;1.5x2; 2x2.
Resolution: 3000e/5000e.
Operating temperature: -10~40ºC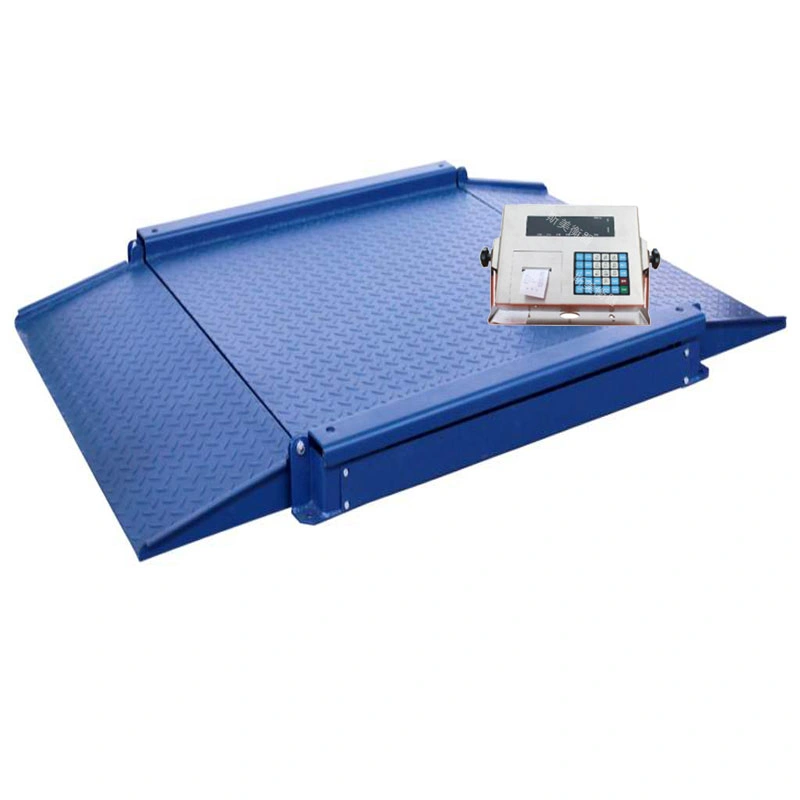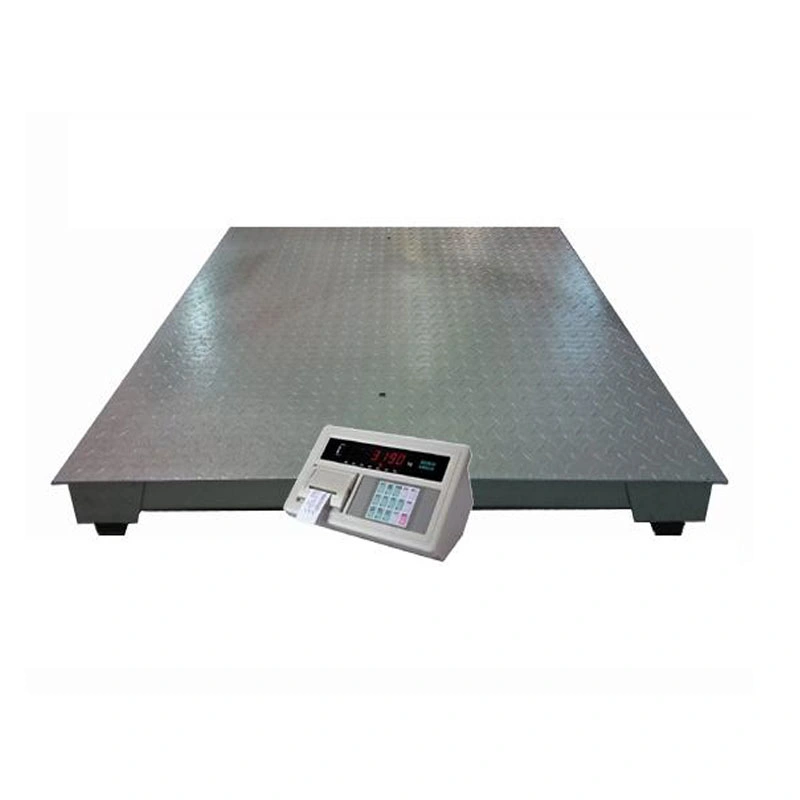 Features
A/D conversion with readability 1/30000
- Use inner code to replace weight observing and analysis tolerance
- Software to strength anti-vibration ability
- Zero-tracking, Zero range setup (auto/manual)
- Setup digital filter intensity, range and stable time
- Counting function with unit data save protection in case of power off
- Alarm for low battery and auto power off when low battery
- Optional function:
1. KG/LB switch function
2. Animal scale function (A12, A12S only)
3. Two fixed- value outputs function with TTL output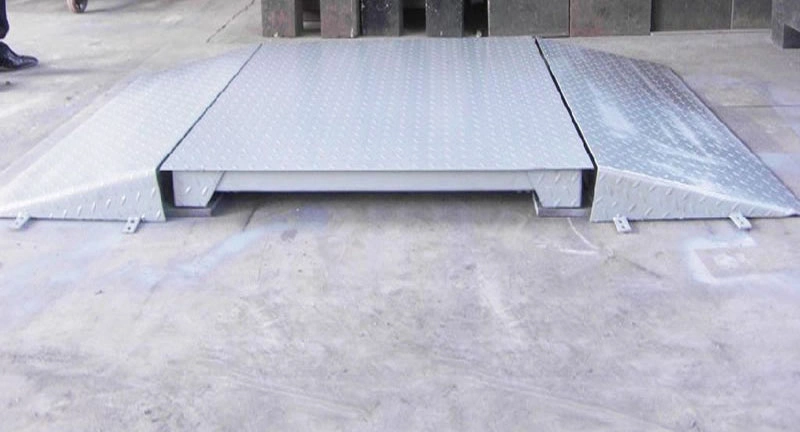 MS _ Platform Sizes (mm)

400 X 400

500 X 500

600 X 600

750 x 750

900 x 900

Capacity

Upto 100 Kg

Upto 300 Kg

Upto 300 Kg

500 / 750 Kg

750 Kg / 1 Ton

Accuracy

20 gm

50 gm

50 gm

50 / 100 gm

1 Kg

Specifications




Heavy-duty Sturdy with MS-Constructions, 4 Corner 410 & JUMBO load cell Options, Easy to Install, LED Green Jumbo Display, Wall Mounting Options

Features

Suitable for Rough & Tough Usage, Strong & Fine Design, Zero Maintenance, Latest Technique with Industrial Standards & Measures, Long Life, Best Price in Industry.
Platform Sizes (mm)

1000x1000

1200X1200

1500X1500

1800x1800

2000x2000

Capacity

Upto 2 Ton

Upto 3 Ton

Upto 3 Ton

Upto 5 Ton

Upto 5 Ton

Accuracy

500 gm

500 gm

1 Kg

1 Kg

1 Kg

Specifications




Heavy-duty MS-Constructions, 4 load cell, Solid Structures & Channels, High Capacity and LED Green Jumbo Display.

Features

Variety Choice of Platform Sizes, For Tough & Rugged Usage, Customized Weighing Requirement,

Well Designed & Fine Finish

, Accuracy Weight, International Quality for Industrial Standards, Zero Maintenance.
* Recommended for Heavy & Bulk Size Weighing.
Suitable for:
Steel Industries, Foundries, Metal Merchants, Pharmaceuticals Industries, Material Handling Industries, Food Storages, Petrochemical Industries, Chemical Factories, Warehouses, Transport Companies, Cargos, Logistics and Pharmaceutical Industries.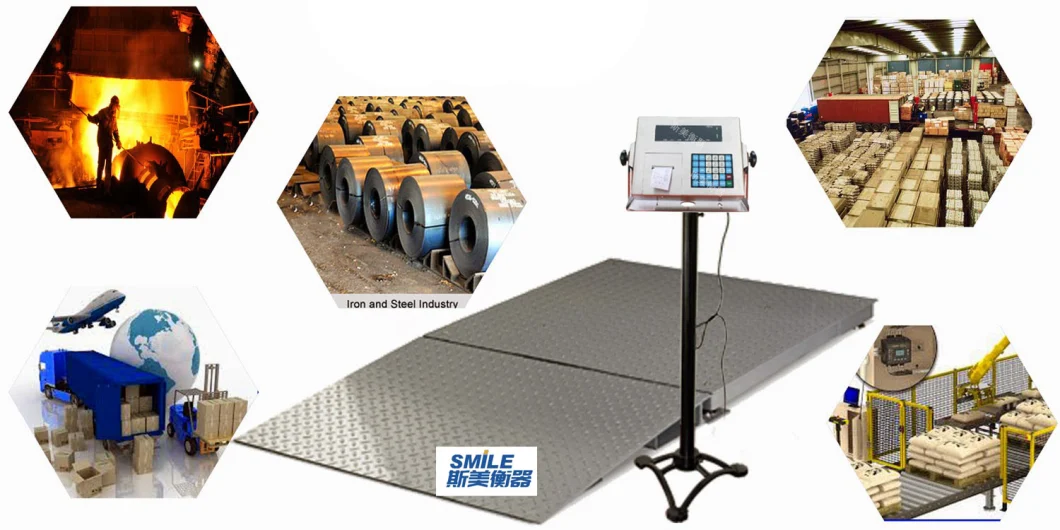 Company Information
Qingdao SIMEI Scales Co.,Ltd Which is a company specialized in weighing equipment for Scientific research, development and production.according to ISO9001 quality system management, we equipped with advanced facilities., is located in beautiful city Qingdao, China. The company was founded in 2007, since its establishment, adhere to the truth-seeking innovation, excellence enterprise philosophy, after years of continuous accumulation and development, has become one of the domestic scale of professional weighing equipment manufacturers.
Our products include almost all the industrial scales,as truck scales,Platform scales,lab scales,mobile scales, axle scales, animal scales, stainless steel scales,weighbridge, weighing scale, electronic balance, junction box,weights, load cell,indicator &process weighing and so on.
SIMEI -----For creating scale prestige.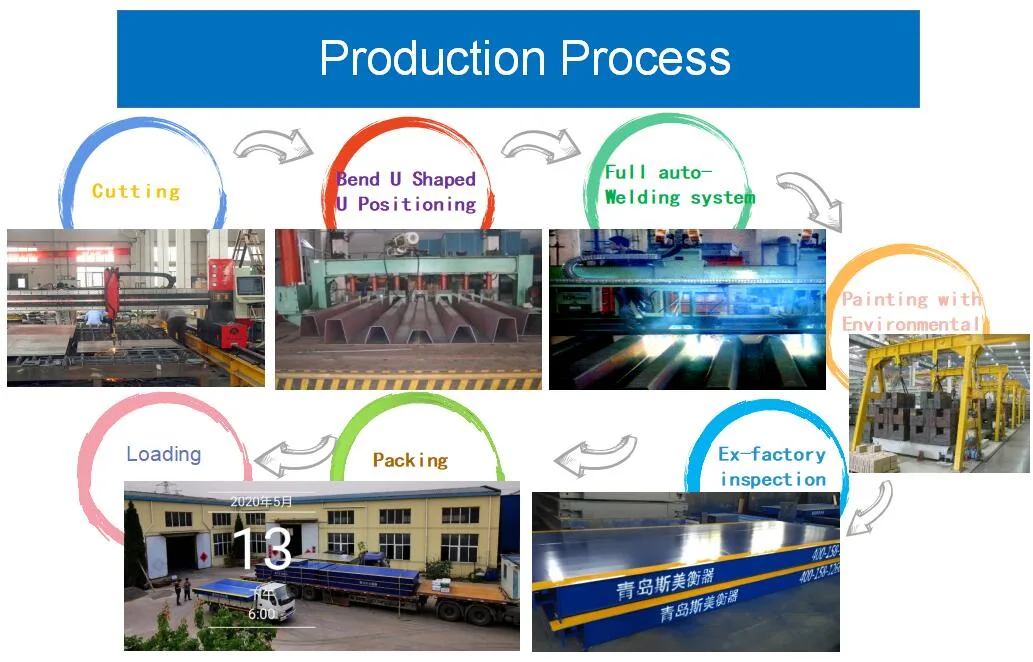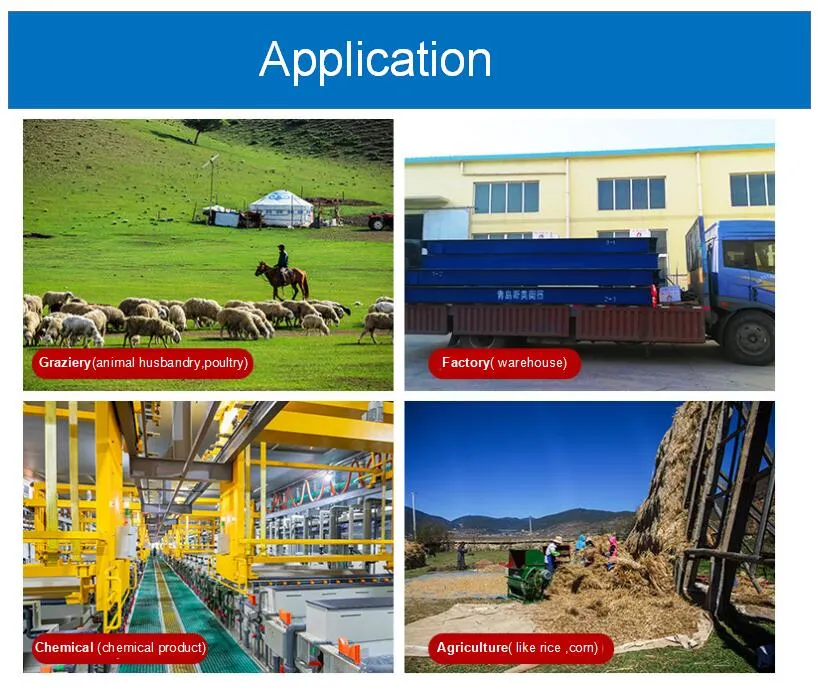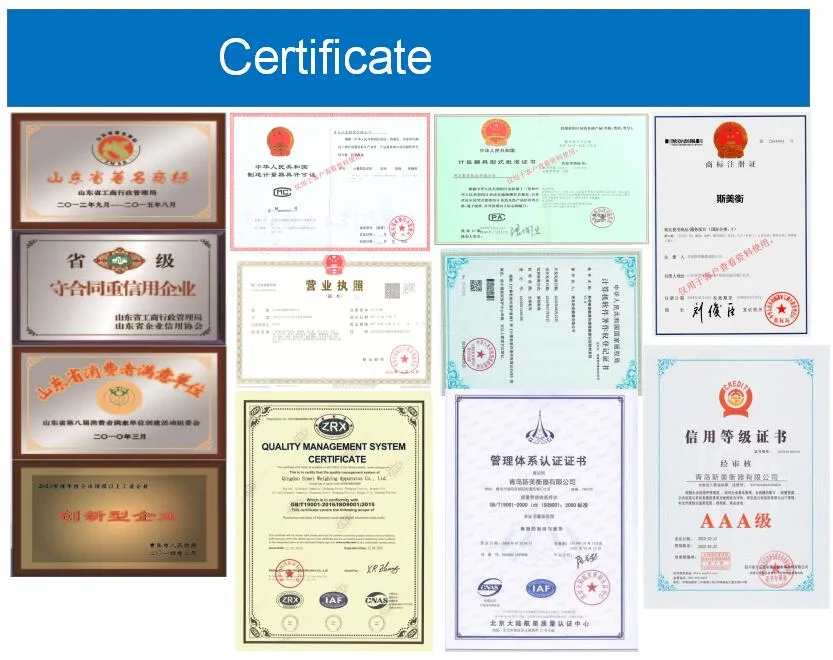 FAQ

1.Do you calibrate scale before shipment?
Yes,we already calibrate scale and testing all part befor shipment,then it can use working directly after install.
2.How to install scale?
The detail install manual is prepared together with scale,
Also technical engineer can be visiting supervise install if you required.
3.Who should i contact for service(repair,calibration)?
You can contact through sales to feedback to keda technical center department to get prompt service for repair and calibration.
4.Warranty
One years for truck scale/weighbridge platform structure and component part.
5.Delivery Term
We accept EXW,FOB,CFR and CIF,etc.
6.Payment
1).T/T
2).L/C at sight
3).MIC Trade Assurance
4).Western Union